About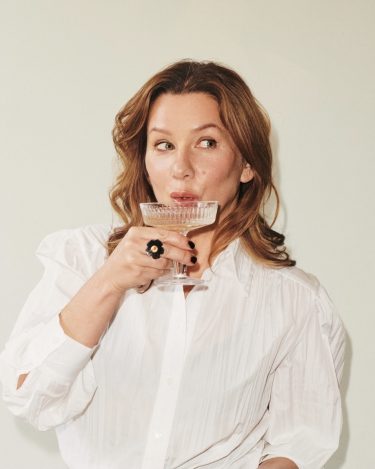 Chez Nina is Swedish chef and best-selling cookbook author Nina Olsson's namesake restaurant in Amsterdam. Nina is renowned for her witty and authentic style as much as her clean flavors with a powerful punch. Her books are as enjoyable to read as they are to cook from. She has worked creatively with food for magazines and culinary brands for over 15 years and is an award-winning creative director, photographer, stylist and designer. 
Luscious, rich and nourishing food defines Nina's style of cooking. She firmly believes that we can be both conscious of what we eat and experience food as great pleasure. The pleasure Nina finds in food – her gracious understanding of it – has always been accessible. Combining vibrant colors, ingredients, and food styles with such ease is an alchemy of everything she is passionate about: art, fashion, graphics, architecture, design, nature and more. For her it is a love affair, it all keeps churning. 
Nina Olsson brings her popular style of cooking to a beautiful new hotspot in the heart of Amsterdam – Chez Nina. With a menu so current and delicious, capturing the public's craving for plant-centric and vegan food. Chez Nina is a modern concept brasserie and food-lifestyle boutique, a place that is inviting, fresh and full of bustle and atmosphere. 
Guests can dine in for lunch or dinner in the main restaurant, the unique 8-seat communal table or at the bar, to take in the cocktail-making action. We also have  outdoor seating to enjoy Chez Nina in the warmer weather. The whole idea of Chez Nina is to feel at home in the space from morning until late night, eating the best food you crave at any time.